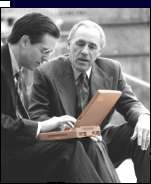 How We Help You!
PC Tech Associates has the expertise to tailor a system to meet your specific requirements. With the knowledge obtained from years of study and training, no task is too large or too small for us to handle.
PC Tech Associates provides a complete solution for all your computing needs. We help businesses and entrepreneurs use technology to automate routine office tasks, thereby increasing their efficiency and productivity!
Our Computer Services Include:
Consulting - including needs assessment, recommendations (software & hardware), procurement
Software - installation, setup, upgrades, training, maintenance, troubleshooting
Hardware - installation, setup, upgrades, maintenance, troubleshooting, repair
Networks - hardware & software installation, configuration, etc.
Personal Training, Workshops, Seminars - training & tutoring for individuals, private groups, novices, experienced users
Custom Computer Systems - designed & built to fit your needs
Telephone Support - including emergencies, evenings, weekends
Custom Projects, Data Entry - including database development, systems designs, programming, information management, document imaging systems, barcode filing, inventory systems
How You Can Benefit From Our Expertise!
Home • All Contents Copyright ©2000 PC Tech Associates
Site Developed & Powered by MindSurf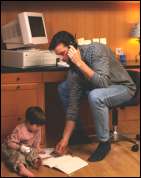 "Why have a computer when you can't use it the way you need to? We help you make your computer work for you!" - Karen Simon, President, PC Tech Associates.